THE BLACK ABBOT
OF PUTHUUM
by Clark Ashton Smith

From the famed "Zothique" Series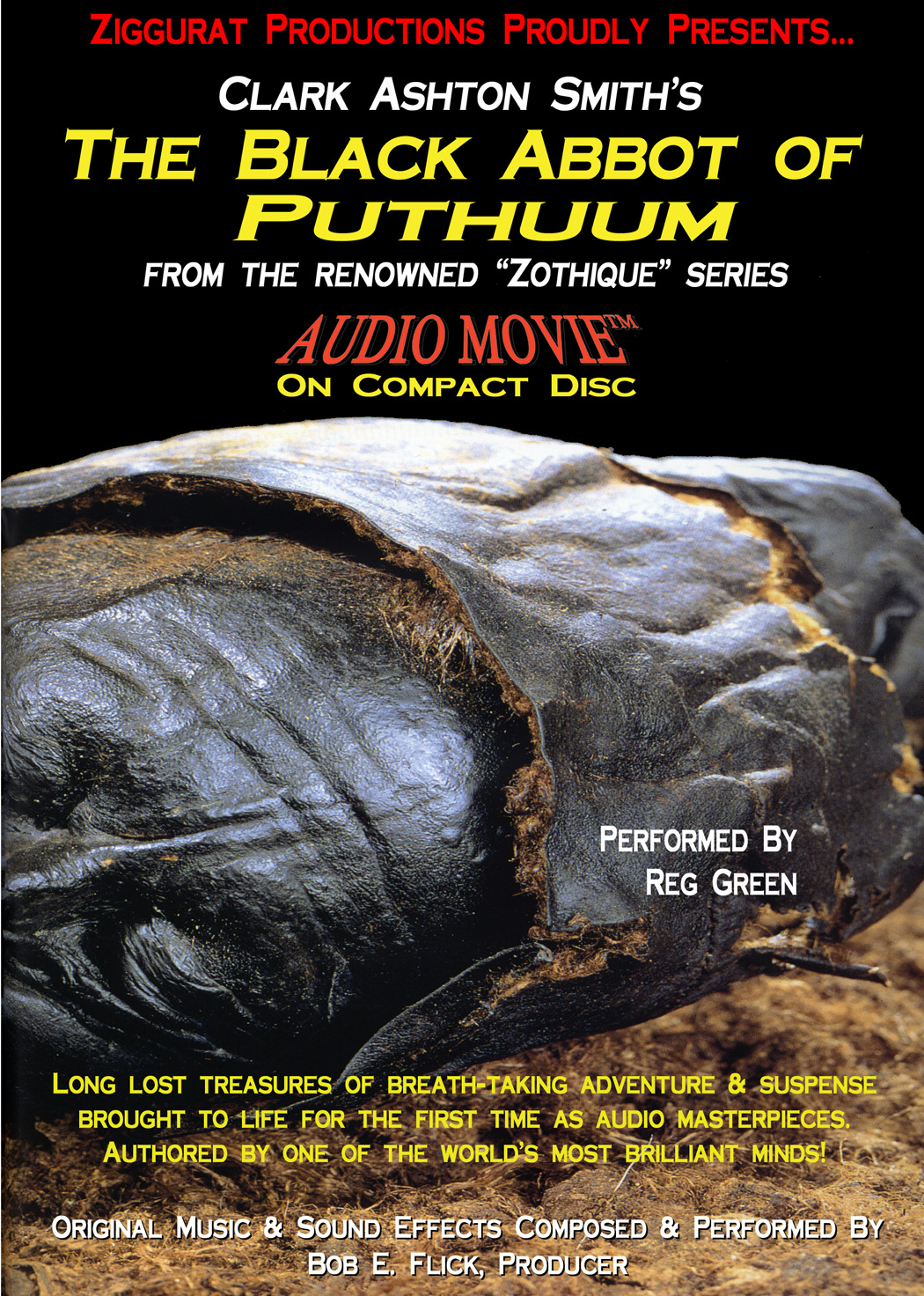 Classic literature brought to life!

THE BLACK ABBOT OF PUTHUUM by Clark Ashton Smith
King Hoaraph chose two of his most valiant warriors to search through desolate land for a ravenously beautiful maiden rumored to be living among the far-off Pastures. After locating the king's newest desire, mighty Zobal and Cushara headed back home, both with their own eyes on the girl! Priorities changed suddenly, however, when the crew veered off course into mysterious weather and found themselves staring into the eyes of a tall, horrific-looking creature approaching them from the mist ahead! A blood-curdling tale of darkness, shadows, whispers, and arrows...all with a twist in the end!

"ZOTHIQUE" SERIES SYNOPSIS:

Zothique is earth's last continent in the very distant future when the sun has grown dim, the world has grown old, and the remorseless seas have overwhelmed all other continents. The sciences have been forgotten as the shadowy arts of sorcery and magic have been reborn. The result: a dark world of older mystery where
luxurious kings and wandering heroes venture across dim landscapes, pitting their strength and wisdom against powerful wizards, necromancers, and alien gods, all under a dying sun.

Running Time: 71 Minutes

Retail Price: $15.00
Special Internet Price: $13.00

OUR APOLOGIES -- THIS TITLE TEMPORARILY OUT OF STOCK
PLEASE CHECK BACK SOON