Science-Fiction Short Stories
Volume I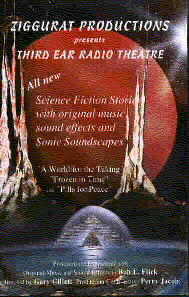 SCIENCE-FICTION SHORT STORIES Volume I

Includes:

"A World For the Taking" - A rapidly-deteriorating, multi-generation spaceship encounters a habitable planet. However, it's already occupied and the aliens are a formidable force!

"Frozen in Time" - Cryogenics seem like a good idea, but don't count on the world being a better place when you wake up!

"Pills for Peace" - Big Brother wants you to take a chill pill in a world where it is illegal to 'just say no'!


*This title available only on Cassette
Running Time: approx. 90 Minutes


Available as a "Cassette Blowout"
Retail Price: $10.00
50% off 'Blowout' Price): $5.00