SLAN
by A.E. Van Vogt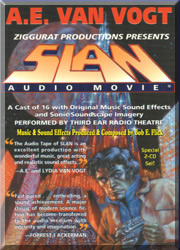 Classic literature brought to life!

SLAN by A.E. Van Vogt
In the 25th Century, mankind fought the hated telepathic Slan race in the fierce "Slan Wars." The result was the extermination of almost all Slans, and the establishment of a world-wide police state. Now, in the 30th Century, Slan Jommy Cross has escaped extermination and is living in the world of cruel humans. Amid grave danger, Jommy is determined to avoid detection, track down other surviving Slans, and with them solve the mystery of the Slans' strange existence and superiority.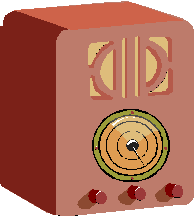 Click on the radio to listen to a clip.

Running Time: 2 Hours, 11 minutes


Special 2-CD Set
Retail Price: $19.00
Special Internet Price: $13.00



Also available as a "Cassette Blowout"
Retail Price: $18.00 (2-Cassette Set)
50% off 'Blowout' Price): $9.00
Sorry...SLAN on cassette temporarily out-of-stock.