STAR CRUSADERS
of the
Earthian Foundation
First Crusade: "Entombment on Vultrex"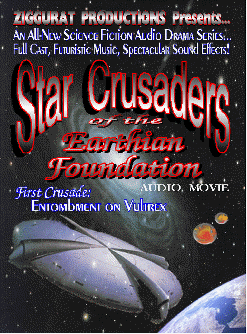 An original Science-Fiction series!
written by Bob E. Flick & Adam Mayefsky

STAR CRUSADERS OF THE EARTHIAN FOUNDATION
First Crusade: "Entombment on Vultrex"

By the 30th Century, conditions on earth had become hopeless. A quantum leap in life extension, once thought to be man's ultimate salvation, instead produced over-population, plague, famine…and eventually, complete social collapse. In many civilized regions of the world, man resorted to the unthinkable: cannibalism. In the year 2828, the United Earthian Foundation was formed to ensure mankind's survival. A small group of earth-born scientists were launched aboard five large starships and assigned distinct sectors of space. Their mission: find another habitable planet for the continuation of the human race. By 2949, the Helix had entered the orbit of the Planet Vultrex. The mission was proceeding as planned until the crew disturbed what lay entombed below!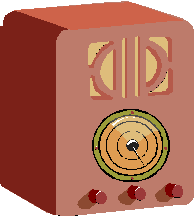 Click on the radio to listen to a clip.


Running Time: 1 Hour, 45 minutes


Special 2-CD Set
Retail Price: $18.00
Special Internet Price: $13.00


Also available as a "Cassette Blowout"
Retail Price: $16.00 (2-Cassette Set)
50% off 'Blowout' Price): $8.00